Fees for D.O.T. SAP Evaluation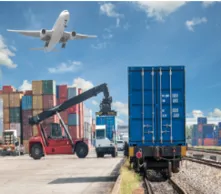 Fees: $595.00

>D.O.T. Initial Face-to-Face Evaluation and Assessment
>Treatment and/or Education Recommendations
>Follow-up Evaluation & Assessment
>Compliance Reporting to Employer
Payment: Debit OR Visa credit card is accepted for payment.
Health Insurance:
Insurance does not pay for D.O.T. SAP services. Additional fees may apply for Treatment and/or Education Provider services.
Employers: If an employer is paying for employee's D.O.T. Evaluation, please contact our office at (209) 648-4748 or [email protected]
Cancellation Policy:
If you fail to keep your scheduled D.O.T. Evaluation appointment, and have not notified us at least 24 hours in advance, you will be required to pay the full cost of the appointment.
Contact:
Questions? Please call our office at SAPS UNLIMITED at (209) 648-4748 or [email protected]